We are proud to have our renowned dermatopathologists on board. With decades of experience in the field of skin disease diagnosis, these esteemed professionals have a deep understanding of the microscopic and immunohistochemical characteristics of skin diseases. They have graduated from the most distinguished institutions and have dedicated their careers to providing the highest level of patient care and outcomes.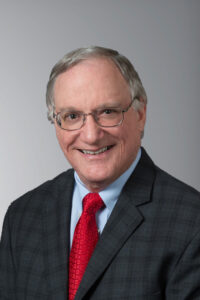 Bio
Dr. Perniciaro is a highly renowned Dermatologist and Dermatopathologist specializing in the diagnosing and treatment of skin cancers.
Charles Perniciaro received the inaugural Excellence in Dermatopathology award from the Florida Society of Dermatology and Dermatologic Surgery (FSDDS). He was chosen based on a vote by the 500 members of the FSDDS.
Dr. Perniciaro is the former director of dermatopathology at Mayo Clinic in Florida. In 2009 he was recognized as Practitioner of the Year by the FSDDS. In 2015 he was selected as Pathologist of the Year by the Florida Society of Histotechnology.
He has served on the Board of Directors of the American Society of Dermatopathology and on the Executive Committee of the International Society of Dermatopathology.
He has held various leadership and committee appointments in the American Academy of Dermatology, including the Environmental Council and the Ad Hoc Task Force on Sunscreens.
He has served on the faculties of University of Florida, Shands Jacksonville Medical Center, the Mayo Medical School in Rochester, Minnesota, Louisiana State University School of Medicine, and Tulane University School of Medicine. Dr. Perniciaro was previously Director of Dermatopathology at Bernhardt Laboratories, and since 2020 has been a member of the Clear Diagnostics Team.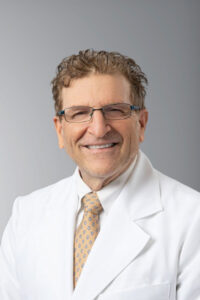 Bio
With our strategic partnership with University of South Florida, Dr. Frank Glass is a specialist in dermatology and dermatopathology in the Department of Cutaneous Oncology at Moffitt Cancer Center.  He is a professor of dermatology and cutaneous surgery and a professor of pathology and cell biology at the University of South Florida College of Medicine. In addition, he directs the dermatopathology fellowship program for USF, Moffitt and the James A. Haley Veterans Hospital in Tampa. Dr. Glass's research and clinical interests include melanoma, cutaneous lymphoma, and non-melanoma skin cancer. A graduate of Louisiana State University School of Medicine, Dr. Glass served a residency in dermatology at the University of Southern California and completed a fellowship in dermatopathology at the Medical University of South Carolina. A frequent guest lecturer, Dr. Glass is widely published in professional journals and serves as a journal reviewer for the Journal of the American Academy of Dermatology, American Journal of Dermatopathology and Dermatologic Surgery. Dr. Glass is a member of numerous professional societies, including the American Academy of Dermatology, American Society of Dermatopathology, International Society of Dermatopathology and Florida West Coast Dermatologic Society, of which he is the treasurer.  He received the 2004 Distinguished Service Award from the Florida Society of Dermatology and Dermatologic Surgery.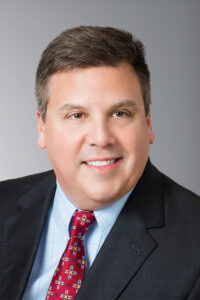 Bio
Dr Wheeler is Basic Scientist, Moh's surgeon, and Dermatopathogist who has been Clear Diagnostics Medical Director since 2014. Dr. Wheeler's first love is the study of the mechanisms of disease.
After receiving a B.S. in Microbiology at LSU he entered graduate school which allowed him to further his studies by using the tools of protein chemistry and molecular biology. Dr Wheeler spent years studying the variable domain of the Streptokinase gene and its relationship to disease.
Dr. Wheeler decided not to continue his career solely in a laboratory since he believes that true understanding of diseases comes from seeing patients with diseases. Therefore, after completing his master's in microbiology at LSU, Dr Wheeler decided to entered Medical School at LSU. In Medical School he was asked to tutor his fellow medical students due to his extensive knowledge and experience with infectious disease and immunology. Also, while in medical school, Dr Wheeler received grant funding from the AOA medical honor society as well and the American Heart Association to continue his studies.
Dr. Wheeler's first year out of medical school was back into a basic science lab in which he sequenced the DNA from the variable region of the Streptokinase gene and correlated it to disease processes.
Afterwards, Dr Wheeler completed his residency program at Massachusetts General Hospital, Harvard University. Lastly, he continued his studies with a fellowship in Dermatopathology at Ohio State University.
Dr. Wheeler led the Dermatopathology group at Clear Diagnostics for years is leading  the Clear in the use of advanced immunologic and DNA testing for diagnosing dermatologic diseases.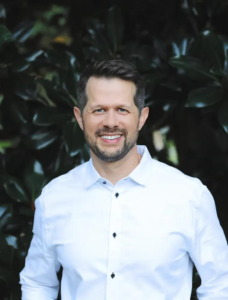 Bio
We are proud to announce Mark A. Cappel, M.D. as the newest member of the Clear Diagnostics team.  Dr. Cappel is board-certified in Dermatology by the American Board of Dermatology and board-certified in Dermatopathology by the American Board of Dermatology and the American Board of Pathology.
Mark A. Cappel, M.D. completed his Bachelor of Science degree in Zoology and graduated Phi Beta Kappa at the University of Wisconsin in Madison.  He earned his Doctor of Medicine and graduated Alpha Omega Alpha at the Pennsylvania State College of Medicine in Hershey.
Following his internship year in Internal Medicine at the Medical College of Wisconsin in Milwaukee, Dr. Cappel completed his Dermatology Residency at Mayo Clinic in Jacksonville, Florida. He then completed a Dermatopathology Fellowship at Mayo Clinic in Rochester, Minnesota.
Dr. Cappel served as a staff member in the Department of Dermatology at Mayo Clinic for 9 years and was promoted to Consultant at Mayo Clinic Florida and Assistant Professor in the Mayo Clinic College of Medicine. He has an interest in teaching and education and was previously the Dermatology Residency Program Director at Mayo Clinic in Jacksonville, Florida.
Dr. Cappel enjoys life-long learning and has given numerous dermatology and dermatopathology meeting presentations, both nationally and internationally. He has authored 45 peer-reviewed medical journal publications on a wide range of dermatology and dermatopathology topics, which are cited on PubMed.
In his free time, Dr. Cappel enjoys spending time with his family, traveling, fitness, and the outdoors.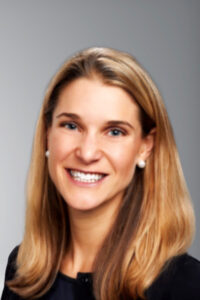 Bio
Eva Vertes George, MD, is board-certified in Anatomic and Clinical Pathology by the American Board of Pathology and in Dermatopathology by the American Board of Dermatology and the American Board of Pathology. Dr. George completed her Bachelor of Science degree in Molecular Biology at Princeton University, where she graduated cum laude. She spent 2 years at Weill Cornell Medical Center working in a research lab studying the role of the microenvironment in the development and progression of cancer. She then went on to complete medical school, residency in Anatomic and Clinical Pathology, and fellowship in Dermatopathology at the University of Florida in Gainesville. In her free time  she loves trail running/racing, spending time with her family, and any sort of outdoor adventure.
Our team of highly-skilled and knowledgeable histologists and molecular technicians provide high-quality laboratory services to our patients in a timely and reliable manner. With years of experience in their respective fields, our team is committed to providing excellent results and outstanding service. We employ advanced and innovative testing procedures to ensure that patients receive the highest quality of care.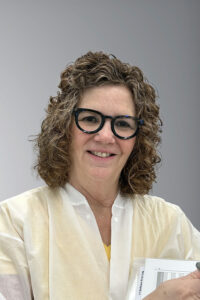 Bio
Sheila Haas, HT(ASCP), HTL, grew up in Tampa, Florida before moving to Plant City in 2001, where she currently resides. Sheila began her career as a State of Florida licensed Histotechnician in 1985 following education and training in histotechnology at St. Joseph's School of Histotechnology in Atlanta, Georgia. Career advancements include a State of Florida Histotechnologist license, followed by a State of Florida Supervisor's license, and an associate in science degree in Histotechnology from Indiana University.
Our laboratory management team works hard to provide vision for our clients and their patients through innovation and customized solutions. We strive to stay ahead of the curve by utilizing the latest technology and providing tailor-made solutions to meet the individual needs of our clients. We understand that the needs of each patient and client can be vastly different and our team is committed to finding the best possible solution for each situation. We also take great pride in staying abreast of new developments in the industry, so that we can continue to provide the best possible service to our clients. By leveraging our extensive knowledge, experience, and resources, we are able to provide our clients with the most comprehensive and cost-effective solutions available.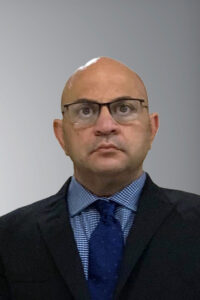 Bio
Damian Arfaras is a seasoned professional with over 17 years of experience in the Anatomic Pathology industry. As the Managing Member of Clear Diagnostics, a leading provider of pathology services since 2014, Damian has been committed to delivering exceptional service to a diverse clientele.
In 2016, Damian expanded his services to provide independent consulting for dermatology offices, leveraging his extensive expertise in the field to offer tailored solutions that meet the specific needs of his clients.
Currently, Damian is focused on bringing molecular testing to dermatology and podiatry, with several ongoing projects in the works. He is dedicated to staying at the forefront of the industry, regularly researching, and implementing the latest advancements in technology to provide innovative solutions to his clients.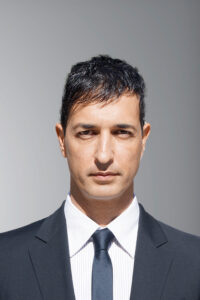 Bio
Pantelis Klonaris is a highly accomplished professional with a remarkable track record in both the medical field and the realm of professional art. With an extensive range of experiences and notable achievements, Pantelis stands out as a versatile individual.
Currently, Pantelis holds a prominent executive position within the medical community, serving as a Managing Member at CLEAR Diagnostics Pathology Laboratory. In this capacity, he collaborates closely with esteemed physicians and prestigious universities, spearheading the development of efficient diagnostic systems tailored for specific cancers. Furthermore, Pantelis plays a pivotal role in offering PCR testing services for the identification of diverse pathogens.
Beyond his exceptional contributions to the medical field, Pantelis actively engages with his community. His unique background and diverse experiences grant him a distinctive perspective that seamlessly integrates into any team or organization he associates with, making him an invaluable asset.
DEDICATED LABORATORY CONSULTANTS
Our dedicated laboratory consultants will provide comprehensive management of all client accounts, including proactive communication with clients to ensure that their laboratory needs are met in a timely manner. They will possess an in-depth knowledge of dermatology, including understanding of the various skin conditions, treatments and products, as well as the latest research and advancements in the field. They will also be trained to provide clients with the most up-to-date information on the latest laboratory techniques and technologies, and will be available to answer questions and provide guidance on the most appropriate testing methods to meet their specific needs. With their expertise and dedication, our laboratory consultants will ensure that our clients are always receiving the best care possible.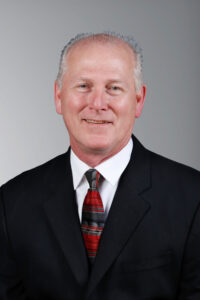 Bio
Mark joined Clear Diagnostics as a multiple award-winning professional in all areas of medical sales, including diagnostics, pharmaceutical, and device. Fueled by intense competitiveness, relentless work ethic and an entrepreneurial mentality to build and develop what it takes to succeed and contribute all he can to the success of his colleagues, reports, companies and especially our patients. He has always been a loyal team member that takes pride in developing and living the company culture, being a great team mentor to new and tenured teammates and making his positive attitude as contagious as possible to all that he encounters through daily activity and service on cross-functional teams and committees. He has been characterized by superiors and colleagues as an organized, creative, articulate conversationalist with a passion for the game of hunting for the next client then maintains follow up to keep them. These core attributes when added to his years of experience have resulted in a consistent pattern of exceeding objectives for revenue and market share growth, regardless of product, process or area of specialty care.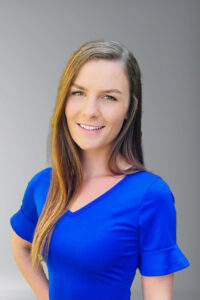 Bio
Callista Hopkins, has 3 years of experience in the laboratory industry. A former student at St. Petersburg College, Callista quickly rose the corporate ladder at Clear Diagnostics.
She has proven record exceeding client expectations helping clients' practices function with higher efficiency and facilitating the demands of her clients.  Callista is responsible for managing a portfolio of vital accounts executing innovative business strategies and maintaining client relationships. She is known for her ability to listen to clients' needs, provide solutions, and fully executing those strategies.   
She has been recognized for her outstanding performance and client satisfaction earning Clear Diagnostics Lab Consultant of the Year in 2021 and 2022.
CONTACT US
Get helpful information on what's important to you when choosing for your office needs.